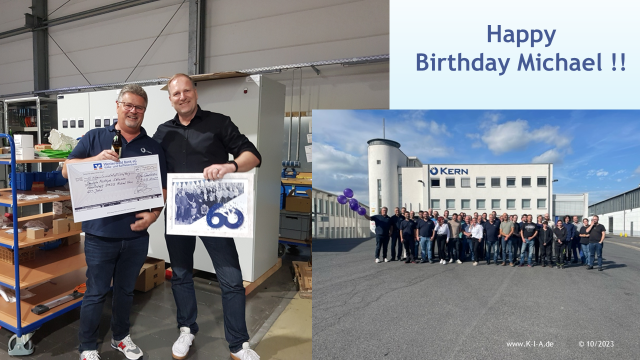 This year's KERN Safety and Health Day took place on the 29th of September. All KERN employees had the opportunity to familiarize themselves with the latest developments in firefighting and fire protection (including practical firefighting exercises).
Those who wanted to had the opportunity to take advantage of various health offers, such as hearing/ eye tests and posture diagnostics.
We concluded the evening together and celebrated our company founder Michael Kern on his 60th birthday.